Alpha Test House provides the capacity, proximity and engineering resources to streamline your EMC compliance testing process for any market you want to reach: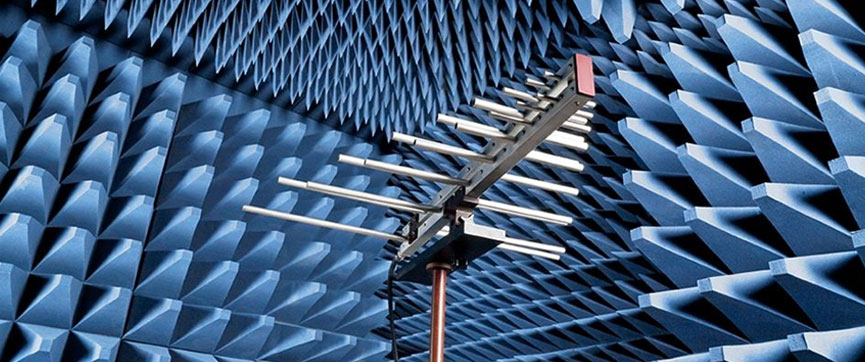 We offers test services for EMI/EMC As per CISPR & IEC/EN, Safety , RF and Interface testing as per requirement of TEC.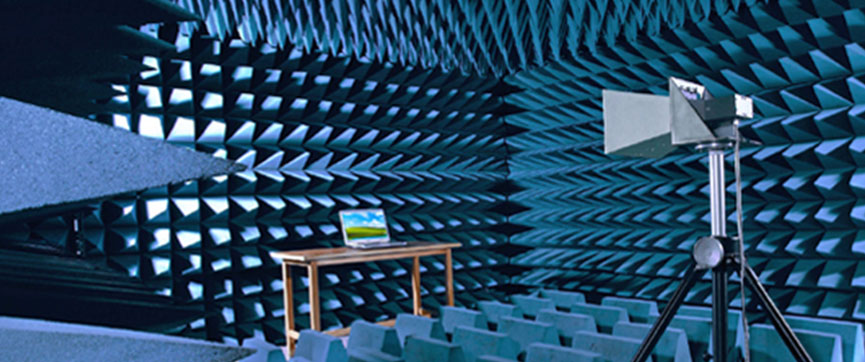 We also offer pre-compliance testing services to verify critical components of EMC compliance including radiated/conducted immunity and susceptibility to help ensure your project will meet all compliance requirements during the final evaluation. Our pre-compliance testing suite helps you identify product deficiencies and make design adjustments to avoid costly delays to market.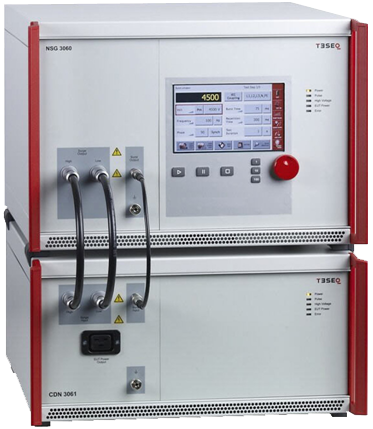 TEST Service for Below Standards :
| S.NO | Scope | EN Standard | IEC Standards |
| --- | --- | --- | --- |
| 1 | Burst/Electrical Fast Transient | EN 61000-4-4 | IEC 61000-4-4 |
| 2 | Conducted Disturbances Induced by RF Fields | EN 61000-4-6 | IEC 61000-4-6 |
| 3 | Electrostatic Discharge | EN 61000-4-2 | IEC 61000-4-2 |
| 4 | Magnetic Field, Power Frequency | EN 61000-4-8 | IEC 61000-4-8 |
| 5 | Magnetic Field, Pulse | EN 61000-4-9 | IEC 61000-4-9 |
| 6 | Radiated RF Electromagnetic Field | EN 61000-4-3 | IEC 61000-4-3 |
| 7 | Surge | EN 61000-4-5 | EN 61000-4-5 |
| 8 | Voltage Dips, Short Interruptions and Voltage Variations | EN 61000-4-11 | IEC 61000-4-11 |
| 9 | Voltage dips, short interruptions and voltage variations on d.c. input power port immunity tests | EN- 61000-4-29 | IEC - 61000-4-29 |
TESTING SERVICE AS PER CISPR Standards
| S.NO | Standard: | Description |
| --- | --- | --- |
| 1 | CISPR 11 | Industrial, scientific and medical (ISM) radio-frequency equipment – Electromagnetic disturbance characteristics – Limits and methods of measurement |
| 2 | CISPR 12 | Vehicles, boats and internal combustion engine driven devices – Radio disturbance characteristics – Limits and methods of measurement for the protection of receivers except those installed in the vehicle/boat/device itself or in adjacent vehicles/boats/devices |
| 3 | CISPR 15 | Limits and methods of measurement of radio disturbance characteristics of electrical lighting and similar equipments |
| 4 | CISPR 22 | Information technology equipment – Radio disturbance characteristics – Limits and methods of measurement |
| 5 | CISPR 24 | Information technology equipment – Immunity characteristics – Limits and methods of measurement |
| 6 | CISPR 25 | Vehicles, boats and internal combustion engines – Radio disturbance characteristics – Limits and methods of measurement for the protection of on- board receivers |
| 7 | CISPR 32 | Electromagnetic compatibility of multimedia equipment – Emission requirements |